About Alfonso
ALFONSO FIGUEROA is a veteran of over 30 highly successful years in the field of professional dance. He has been a featured principal dancer, teacher, choreographer, and director with several of the major American Dance Companies.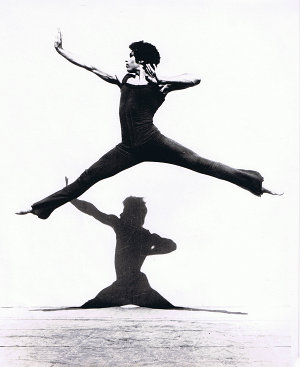 A native New Yorker, he began his formal dance training through a scholarship at the Boston Conservatory of Music at the age of 18 with no previous dance training. Upon his graduation less than four years later, he was accepted into The Boston Ballet. During his tenure with the Boston Ballet, he worked with many choreographers of major stature.
Alfonso Figueroa's dance career raced forward when Pearl Lang extended an invitation to join her Pearl Lang Dance Company in New York City as a soloist. Later the same year Mr. Figueroa was accepted as soloist by Eliot Feld into the newly formed American Ballet. Mr. Figueroa accepted an invitation from Alvin Ailey to join the Alvin Ailey Dance Theater later the same year.
Following a world tour with Alvin Ailey, at Virginia William's request, Alfonso Figueroa returned to The Boston Ballet as a principal dancer and resident Choreographer. He was also appointed Artistic Director of The Birmingham Ballet Company, fulfilled all three positions simultaneously for 4 years.
As choreographer Alfonso Figueroa was resident choreographer for the Boston Ballet as well as choreographer for the Boston Opera/Sarah Caldwell-Director, The Alvin Ailey Dance Repertory Theater, Scottish American Ballet Company and several regional dance companies including The Indianapolis Ballet, The Montgomery Ballet, Ballet Metropolitan of San Antonio and has staged several full length productions of The Nutcracker for several companies. He is the recipient of National Endowment Choreographic fellowships, an Emmy Nomination, and his work was featured in the Vestris National Choreographic competition performances in Boston.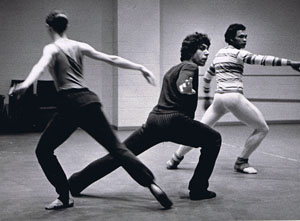 Mr. Figueroa's work was performed featured in an Emmy nominated segment of the WGBH Series "La Plaza", and he was the subject of the nationally televised WGBH Boston PBS 60 minute special featuring his works titled "Jubilos". He was selected by WTVP PBS Ch 47 Illinois, for a 60 minute special titled "Dance Like You Have Never Seen It". Mr. Figueroa received an invitation from the Scottish American Ballet to present his works in the Edinburgh International Performing Arts Festival in Scotland, which received critical acclaim in the London Press.
Alfonso. Figueroa has held the position of Artistic Director with the Birmingham Ballet, founding Director of the New York Dance Conservatory in New York City, founding Director of the Alfonso Figueroa Ballet and the Latin American Dance Theater in Residence at Rutgers University, and Artistic/Executive Director of the Peoria Ballet Company. He has served on the New Jersey Arts Council, Illinois Arts Council and the Indiana Arts Council Dance Panels.
Among his teaching credits, Mr. Figueroa has served as Ballet Master for Southern Ballet Theatre and Montgomery Ballet, taught on the faculty of Boston Ballet, The Alvin Ailey Dance Center in New York, Indianapolis Ballet Theatre, Trinity College, Birmingham Southern College, Rutgers University, Boston Conservatory of Music and Illinois Central College.